Florida's First Assembly of God
A church where all are growing in their pursuit of God, their relationships with one another, while serving the needs of others and reaching our community.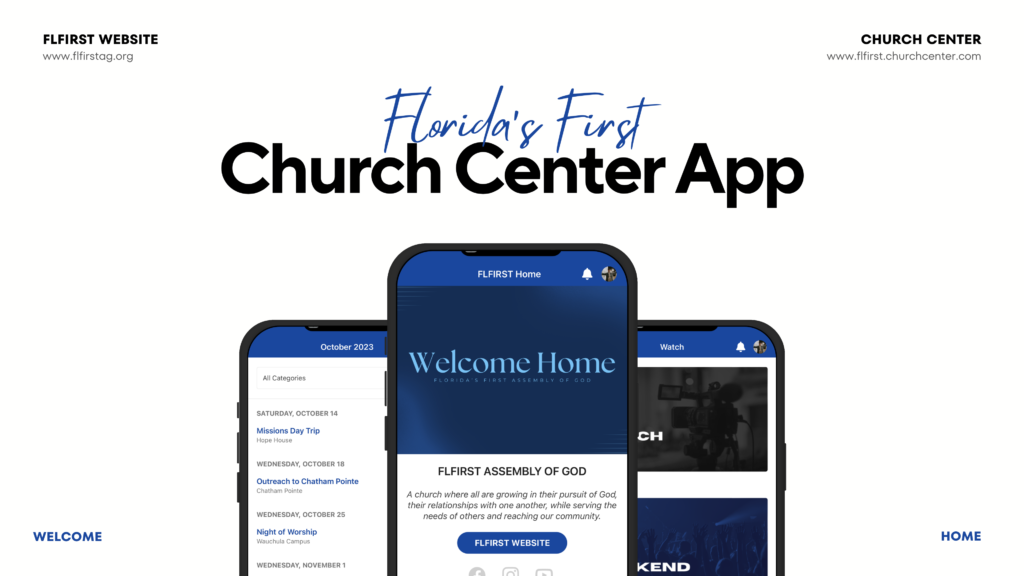 If you want to be able to watch the service, rewatch sermons, give, see events, signup for events, etc., download our FLFIRST Church Center App. You can have everything that you need right at your fingertips.
Click the button below to download the app!
Sign Up for our Weekly Email.
Our Weekly Email has extra information and exclusive information about our church, events, and special things coming up.
To stay up to date on what's going on, and get inspirational messages, make sure you follow us on social media.
Connecting to God, each other, ministry, and the world.